We are so proud of The Visual, who absolutely killed it at Best Kept Secret Festival, gracing the line up amongst acts like Guided By Voices, Kraftwerk, Fat White Family, Stereolab, Spiritualized, Mac DeMarco and more. Some reviews of their show (in Dutch):
3VOOR12
"Op het climaxmoment schuiven wolken voor de zon, alsof de weergoden begrijpen wat voor setting deze act nodig had. Het moment geeft meteen rillingen over de rug, en is een gevalletje 'nomen est omen': we zijn een kind geworden in de dystopische, zwart-wit arthouse film van The Visual."
Dansende Beren (BE)
"Hun korte set ging van chaos naar extreme sereniteit in de finale. Nadat Anna met haar gitaar de microfoonstaander aan diggelen gooide, sloot ze in haar eentje af met het rustgevende "Hold Your Breath".
The Daily Indie
"Tussen alle mystiek door vallen invloeden als Jeff Buckley en Beach House op. De hoogtepuntjes uit dit optreden zijn toch echt wel de nummers Lost in Translation en Under My Skin.'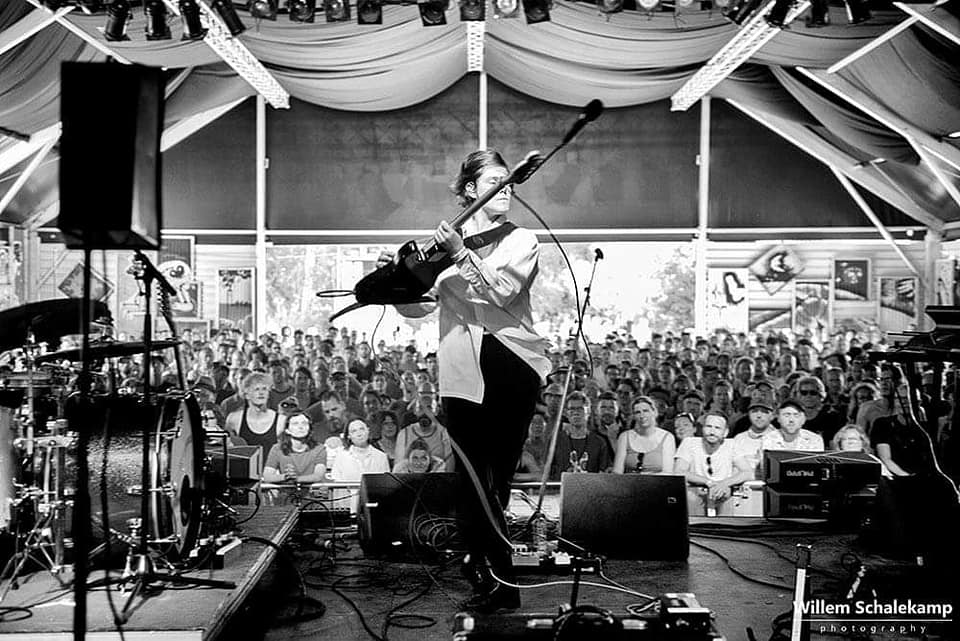 Image by Willem Schalekamp