As some of you already know, we're absolutely over the moon to welcome one of our favourite bands to the Mink Records & Mink Music Publishing family: TORII
This Friday will see the release of their first single 'Heat Lightning' from their upcoming album 'Return To Form', which will come out in February 2020.
'The psychedelic pop of Dutch quintet Torii seems to deftly breeze by without a care in the world: warm, wistful and weightless. Multiple listens to the band's debut LP Return To Form (due early 2020), however, reveal a stark antithesis of that snap judgment: each one of these eleven tracks was written, composed and recorded with painstaking, deliberate care. Founder Domenico Mangione transmutes troubled feelings of trauma, lonesomeness, and alienation into his intricate, spectral production values.
Torii started as a solo project that found Mangione demoing tracks in an abandoned school building. This rather desolate scenery, plus the screeching of the seagulls that terrorized the area, provided the perfect echo chamber for the Dutch musician & producer to find his definitive voice, at his desired pace. That being said: Torii's early incarnations – with a revolving line-up of musicians around Mangione – were, as a result, much more erratic in sonics and live performance. During 'Human' – off of the band's 2016 Submerged EP (Geertruida Records) –, he would often exert himself in cathartic guitar noise, failing to straddle his own non-conformist lexicon to his bandmates – and vice versa. Soon after releasing their debut record, the band played critically-renowned festivals and venues, namely Paradiso, Vera, De School, Incubate, Grasnapolsky and Le Guess Who?.
Now a steady five-piece ensemble – Mangione, multi-instrumentalist/producer Tijmen van Wageningen, guitarist/lap steel player Willem Oostendorp, keyboardist Jilles van Kleef, and drummer Olivier Schiphorst – Torii began using Mangione's free-spirited recording methods as the root for fully-realized studio splendor, giving themselves ample time to blur the sharp frontiers in skill and philosophy. Each musician handled Return To Form's makeup with kid gloves, harvesting wayward sounds in meticulous fashion.'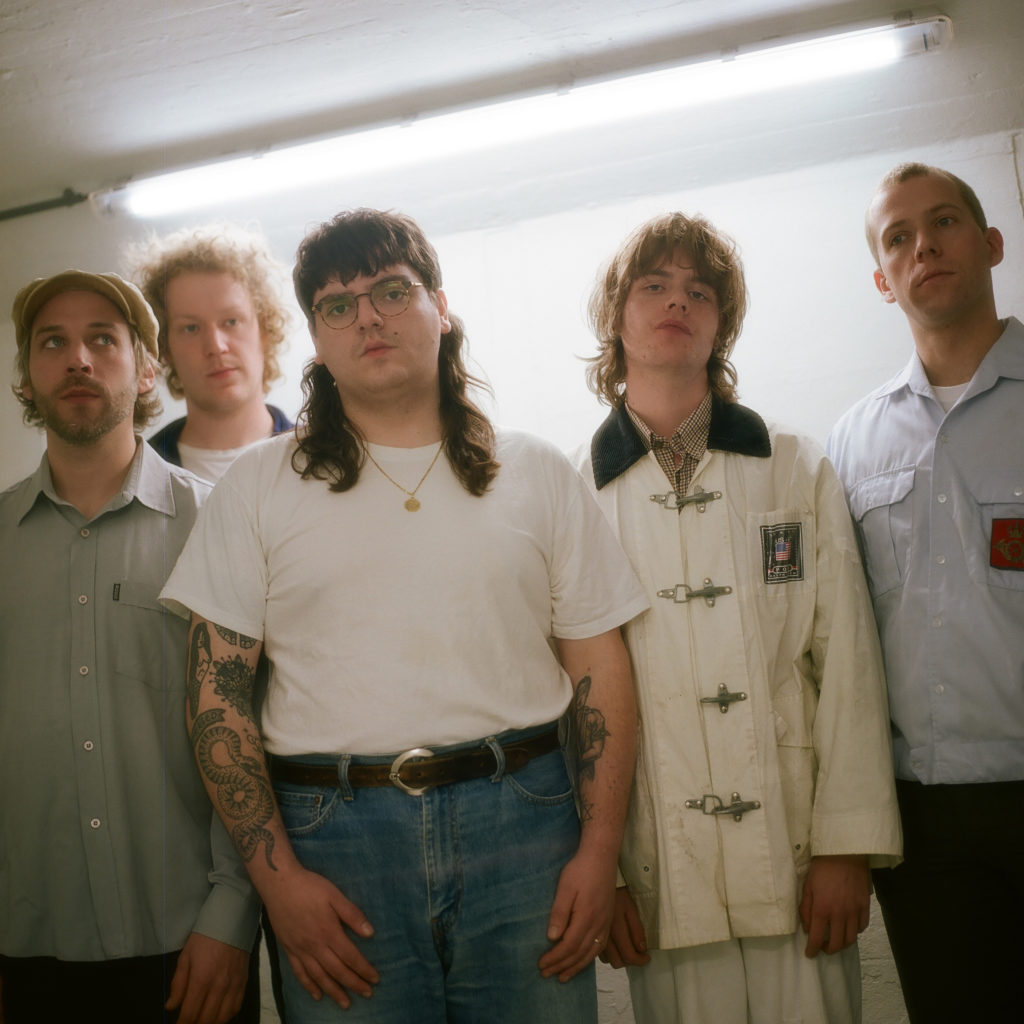 – words by Jasper Willems
– photo by Rick Erfmann