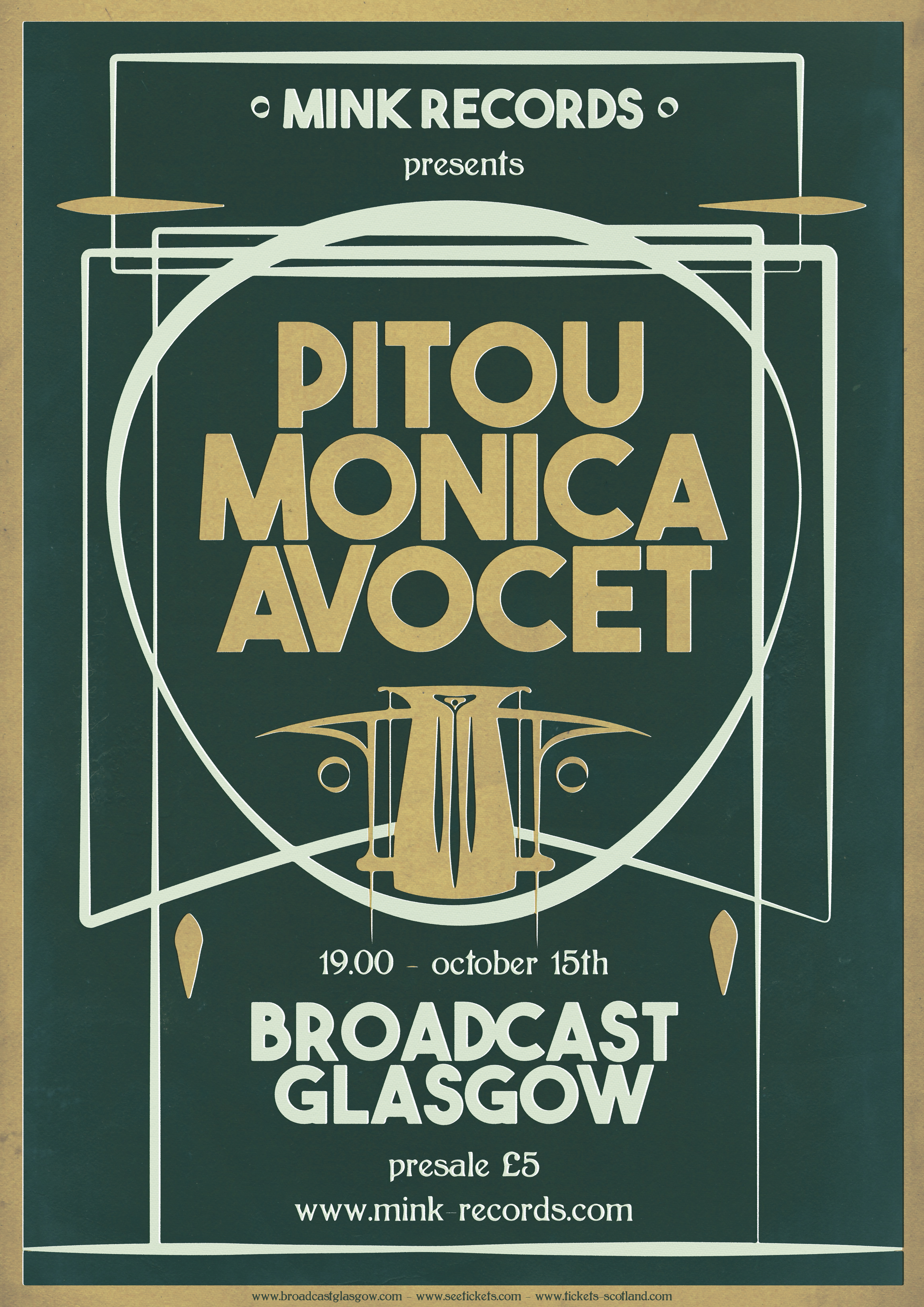 Glasgow! We are so so happy to be back with a second label night, this time at Broadcast, in collaboration with PCL presents.  Facebook event page: Mink Records Label Night at Broadcast, Glasgow
Join us on Sunday the 15th of October for a triple bill live music night with folk, blues, groove. Doors open at 19:00, entrance £5. Line up:
PITOU (NL)
The music of Amsterdam-born musician Pitou is characterised by her distinctive voice, unique compositions and the use of vocal harmonies as an instrument in themselves, drawing inspiration from sources ranging from Bulgarian choir music to Sparklehorse and Joni Mitchell. Her highly anticipated self-titled debut EP was released last year on Scottish/Dutch label Mink Records and was greeted with national and international critical acclaim. Spotify and Apple Music a.o. placed her songs in worldwide playlists.Taking a break from working on the upcoming album, expected early 2018, she will travel to Glasgow to play an intimate live set at Broadcast.
AVOCET (UK)
Avocet is a musical trio from Scotland. Drawing inspiration from both the psychedelic folk scene alive in Britain during the 1960's and 70's, and free form blues, they create their own compositions on harp, guitar, double bass and vocals. They have recently been signed to Dutch/Scottish record label Mink Records, have performed on BBC Scotland and received a Danny Kyle award at Celtic Connections 2017. After spending time recording at the Abbey Road Institute in Amsterdam over the summer, new material is expected late 2017.
MONICA (UK)
MONICA consists of individuals from varied musical backgrounds & experiences; artists, architects, shopkeepers. MONICA is night time music. It emerges from obsessions with atmosphere, mood & groove. Music that drifts, sustained by a pulsing, liminal groove. Music like a scaffold, like lights and signals. MONICA is a compound. A music characterised by the synthesis of influence and unique perspective. With their debut album due for release in early 2018, MONICA return for a rare performance in their hometown.