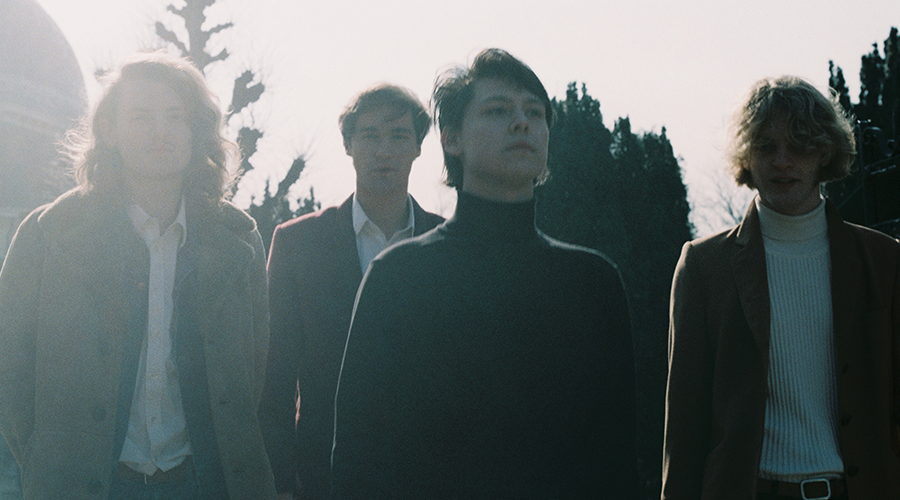 The Stangs, a group from The Hague, started out as a vehicle for friendship and a communal love for music many other high school classmates weren't interested in. By combining influences from the sixties with sounds inspired by the Dutch west coast and contemporary music, they create their own genre they jokingly coined Dune Beat. Expect jangly guitar and organ riffs backed by a melodic bass and swinging drums, yet still leaving room for harmonies with the occasional shout.
The Stangs released their single 'The Horse' digitally and on 7" vinyl through Mink Records in May 2016. An EP titled 'Parable' followed in February 2017, featuring guest appearances from classical musicians from the Hague Philharmonic Orchestra, Gambian percussionist Ebou Gaye Mada and jazz saxophonist Benjamin Herman. Both records were recorded and produced at PAF Studio in Rotterdam with Dave von Raven (The Kik) & Marcel Fakkers (The Madd), and are available on vinyl, CD and digitally. The video for their single 'Look Into The Sun' was featured on San Fransisco based tastemaker blog POW Magazine.
The Stangs toured The Netherlands as support for The Kik, playing all major Dutch music venues, and performed at festivals like Sniester, Bevrijdingspop and The Life I Live. They have played in Germany, in Berlin and Cologne amongst other cities, where they have built up a loyal fanbase. Their 7" single has become a rarity on Discogs amongst 60's fans, going for 5 times the usual selling price… a fact considered equally as hilarious as rewarding by the band.
The band is currently spending time writing and recording in the studio, and expect to release their new record in late 2018.
Watching The Stangs live is like going back to the old days.

– Phil May from the legendary 'The Pretty Things'.
Contact The Stangs
Website / Facebook / Bookings / Press
Watch & listen
Released on Mink Records
The Stangs in our webshop