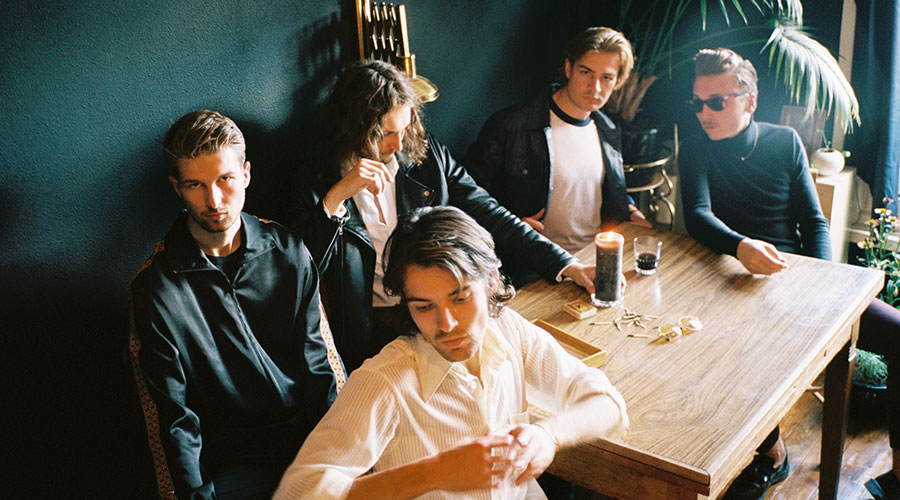 Hailing from Amsterdam, Moon Tapes' musical style has been described as effortlessly combining and moving between shoegaze, dream pop, indie rock, pop noir and sunshine pop, consistently appealing to a large international listenership embedded in those genres. After the release of their first single 'Tonight I'll Write The Saddest Lines', the group is now working towards the release of two more singles and their debut album: 'Speculation' will come out in September 2019, digitally and on on 12'' vinyl.
In drawing inspiration from artists like Serge Gainsbourg, Françoise Hardy, The Stone Roses and The Smiths, but also 70's film scores and the Art Deco movement, Moon Tapes has adopted a distinct and recognisable aesthetic in and surrounding their music. For this album, the group has maintained their dreamy-sunshine pop identity, but nevertheless has grown a lot musically by experimenting with lush strings quartets, through combining vintage and modern production techniques, and approaching songwriting in a thematic manner.
The band has previously performed at tastemaker festivals and venues in The Netherlands and abroad, such as Sziget Festival, London Calling at Paradiso, Melkweg, but also on TV shows like 'De Wereld Draait Door' (Holland's most viewed talkshow). Their music was featured on national and international blogs, like The Line of Best Fit and Noisey. For their upcoming live shows they've partnered with renowned Radar Agency, and a tour is in the making.
Contact Moon Tapes
Facebook / Bookings by Roel at Radar Agency / Press
Watch & listen